FSB celebrates the triumph and will of its staff at annual Christmas Spectacular and Awards Ceremony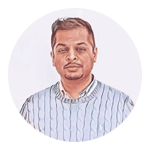 By Kunal Chan Mehta Article Date: 14th December 2021
The Fairfield School of Business (FSB) announced the winners of its Award Ceremony 2021 during a special annual event heralded as the ultimate commemorative experience packed with action and intrigue.
The annual award ceremony, now in its 9th year, recognises and rewards the outstanding commitment and contribution of all staff across FSB's Croydon (London) and Digbeth (Birmingham) campuses. FSB encourages staff recognition at all levels – for big accomplishments or daily contributions – that make a positive difference to others, particularly for successes that go beyond typical roles and duties.
Entertained and entranced with a delectable dinner with live music, fun activities and professional table magic, the winners of this year's awards are proud to have had their talent, achievement, innovation and hard work during the pandemic acknowledged – especially when work patterns shifted to remote work. The awards were held in person for the first time since 2019 owing to last year's lockdowns.
Mr Mohammed Zaidi, FSB's Deputy CEO, said: 'Our world – now more complex than ever – is still experiencing a period of unprecedented upheaval and uncertainty. In crisis or calm, how we respond to these pandemic challenges speaks to the spirit and essence of what we are and who we are. Hence, I am particularly proud to commend this year's award winners for their resilience, fortitude, and forbearance. Our staff have shown a united strength of purpose that acts as the heartbeat for our company values.'
 
<h3
Mr Ali Jafar Zaidi, FSB's Marketing and Admissions Director, commented: 'The annual awards celebrate excellence and innovation across FSB in an impactful and strategic way – regardless of what the staff member's role is. To complement our campus awards, individual awards are based purely on merits under the categories of outstanding contributions, service duration and work impact.'
In an uplifting tribute, staff offered a roaring applause for the Zaidi family's leadership in amplifying underrepresented voices and for helping those who are 'missing' from Higher Education.
Kunal Chan Mehta, Public Relations Manager, who also hosted the event, said: 'We began working on FSB's initial strategic direction back in 2012 when we first opened, I always felt a deep sense of responsibility to use what we do best — communication — to make a positive contribution to our stakeholders in order to build a stronger company that would be even more relevant to our students, staff and societies. Today, I can proudly say that we have achieved this well beyond what I could have imagined.'
Dr Wendy Wigley, FSB's Head of Student Life-cycle, speaking about FSB Student Support Services winning multiple awards, said: 'I am immensely proud of how our student support services have embraced raising the awareness of, and responded to, the mental health challenges that our students have faced throughout the pandemic.'
Contact kunal.mehta@fairfield.ac for any questions or comments on this article.